Sensor Temperatur NTC K524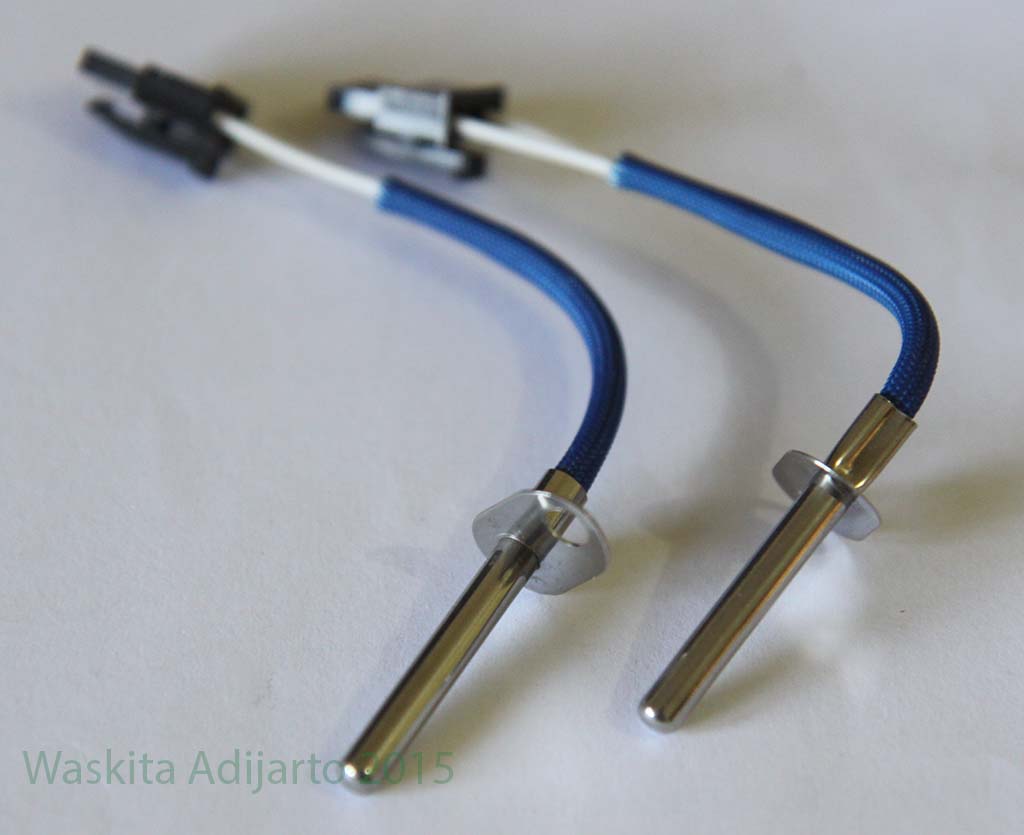 Berikut ini adalah sensor temperatur NTC K524 yang ditemukan di Jaya Plaza. Harganya lumayan murah, di bawah Rp 10 ribu.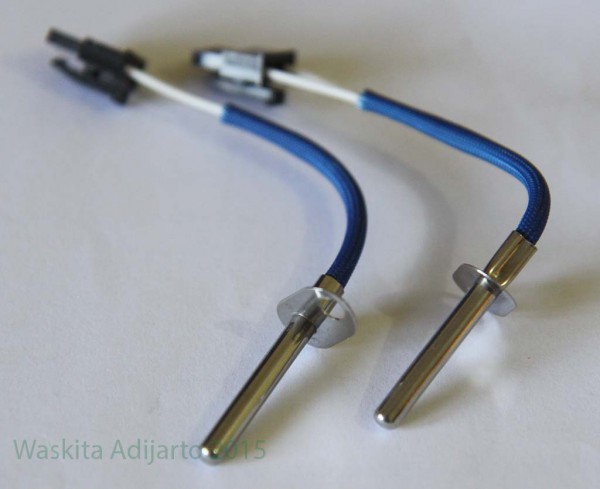 Pengukuran di temperatur 24 derajat Celcius menghasilkan resistansi 41.6 ohm.
Sensor dihangatkan dengan cara digenggam dengan tangan, hasilnya resistansi turun ke 33 ohm. Temperatur tangan kira-kira sekitar 35 derajat celcius menurut termometer GM320.
Spesifikasi NTC K524 menurut http://en.tdk.eu/tdk-en/176900/products/application-guides/consumer—epcos-brand/home-appliances/ignition-units-for-gas-cookers/ntc-thermistors adalah sebagai berikut:
NTC thermistor in molded plastic case with fast-on contacts
Plastic material PA6.6-GF30
Peak operating temperature up to +175 °C / 1000 hours
Modular construction for different mounting situations
Variety of R/T characteristics and tolerances
Temperature range: –10 … +300 °C
Insulation voltage: > 1250 V AC
Thermal cooling time constant τa air approx. 30 s
Sensor ini non-linier, sehingga untuk konversi resistansi ke temperatur akan memerlukan software khusus. Cocok untuk percobaan dengan board Arduino Nano.
Catatan:
NTC: Negative Temperature Coefficient
Referensi: