Survey Kit Pelatihan Kendali Motor DC
Berikut ini adalah beberapa contoh kit pelatihan kendali motor DC untuk keperluan laboratorium. Metode pencarian adalah melalui search dengan kata kunci "DC motor control trainer". Tujuan survey ini untuk membandingkan dengan modul praktikum kendali motor DC yang dibuat sendiri.
Quanser Engineering Trainer, DC Motor Control
Contoh pertama adalah Quanser Engineering Trainer , DC Motor Control. Produk ini dipakai oleh Lund University.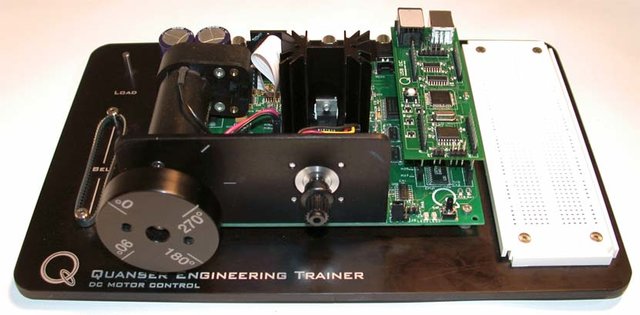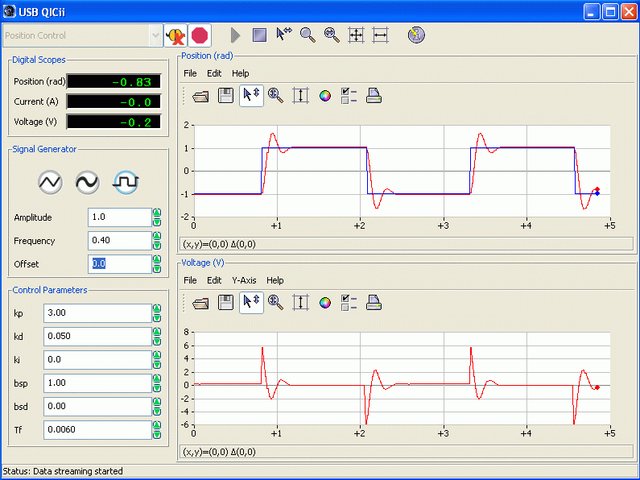 Referensi
Quanser QNET 2.0 DC Motor Board
Produk berikutnya adalah Quanser QNET 2.0 DC Motor Board. Tautan ke produk ada di: https://www.quanser.com/products/qnet-2-0-dc-motor-board/ . Datasheet produk ini ada di : https://www.quanser.com/wp-content/uploads/2017/04/QNET-2.0-DC-Motor-Datasheet-v1.0.pdf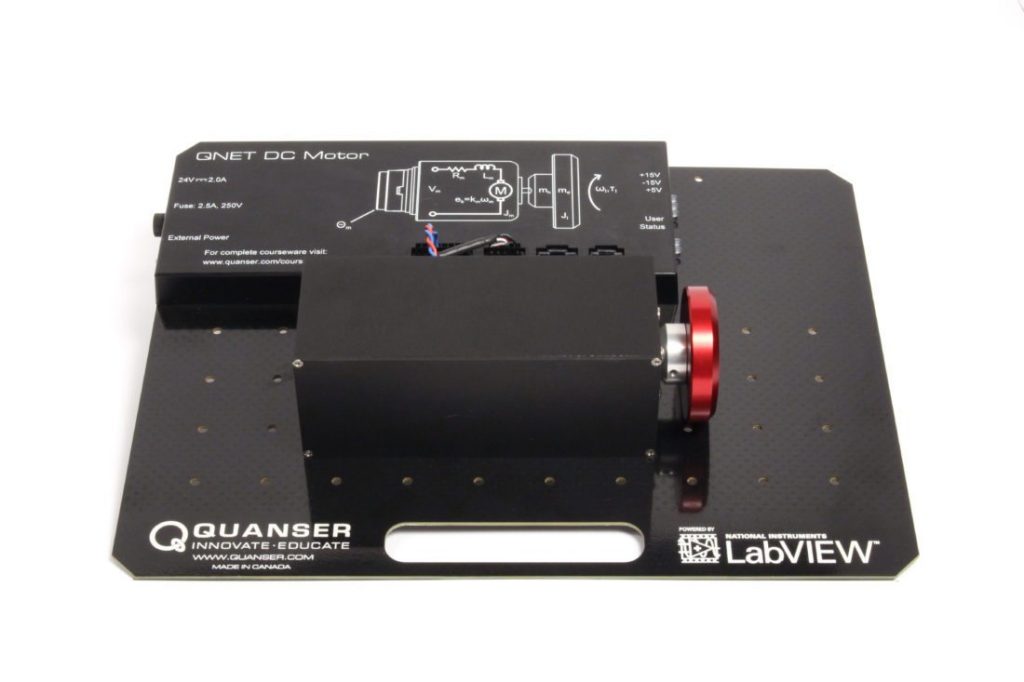 Harganya sekitar INR 80000 menurut https://www.zauba.com/import-qnet-hs-code.html , kalau dirupiahkan sekitar Rp 16 juta (asumsi 1 INR = 200 IDR)
Perangkat ini mesti disambungkan dengan NI ELVIS supaya dapat dipakai untuk praktikum.
DC Motor Control Trainer
Contoh ketiga adalah DC Motor Control Trainer buatan Leybold: https://www.leybold-shop.com/d-c-motor-control-trainer-70-005-230.html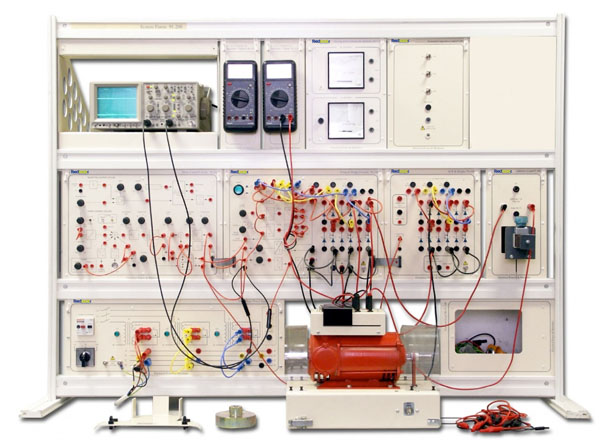 Motor Control Trainer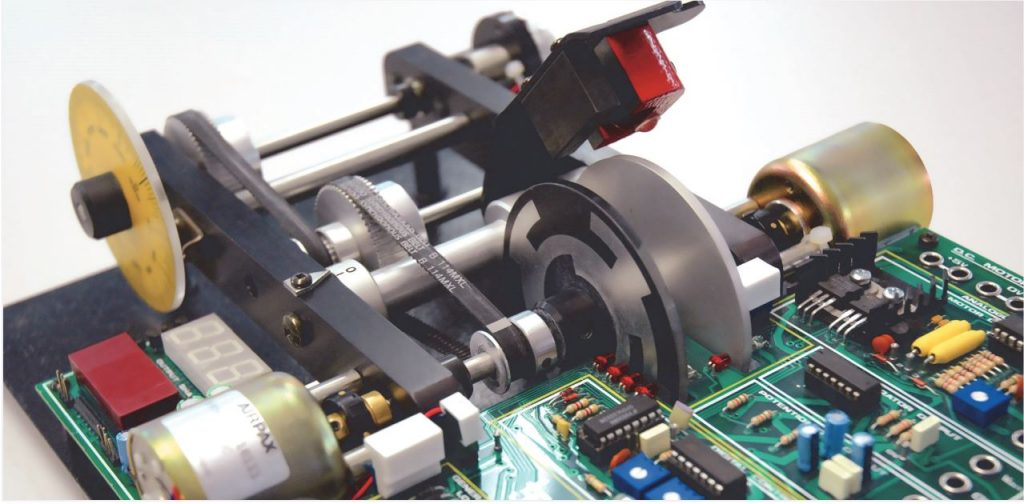 Pengendali Motor DC
Motor DC memerlukan pengendali, dapat berupa sistem kendali digital, ataupun sistem kendali analog.
Pengendali Analog Feedback
Contoh pertama: pengendali analog feedback dibahas di paper: "Analog Electronic Test Board for an Estimation of Time Characteristics of the Basic Element of Automatic Control Systems"
https://www.researchgate.net/publication/267192656_Analog_Electronic_Test_Board_for_an_Estimation_of_Time_Characteristics_of_the_Basic_Elements_of_Automatic_Control_Systems

Referensi:
Mechatronics: Ideas for Industrial Applications, Advances in Intelligent Systems and Computing Volume 317
PID Control Sederhana
Contoh Kedua: Rangkaian berikut ini adalah PID control sederhana, dari situs https://www.nutsvolts.com/magazine/article/the_pid_controller_part_1.
Ide rangkaian dari buku Michael Jacob, Industrial Control Electronics: Applications and Design , Prentice Hall 1988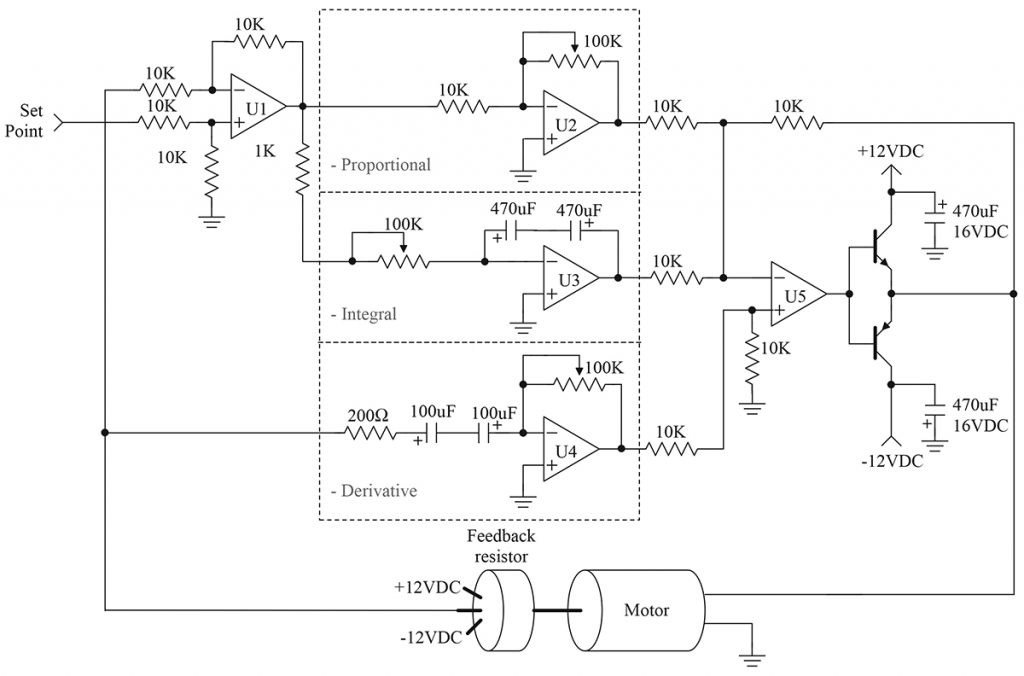 Referensi
Analog PID Control Using Op-Amps
Berikut ini contoh rangkaian pengendali PID dengan menggunakan op-amp
Sumber: https://neelpmehta.wordpress.com/analog-pid-control-using-op-amps/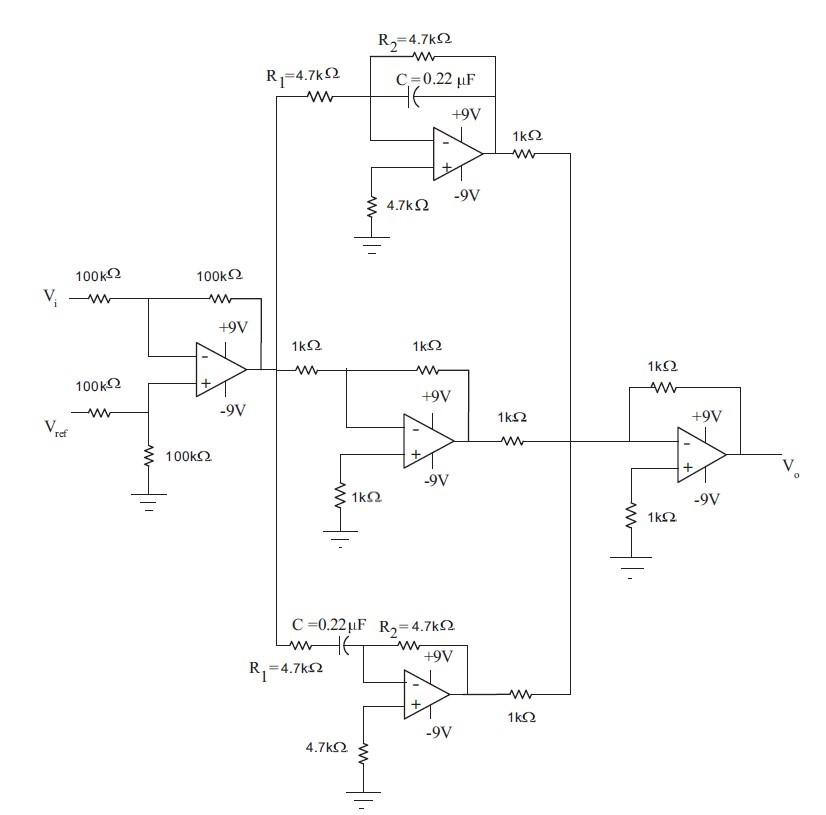 Literatur: Sabri Cetinkunt, Mechatronics with Experiments, Wiley 2015